When it comes to creating a captivating outdoor space that seamlessly blends functionality with aesthetics, few options can rival the charm and versatility of a wooden deck. In the vibrant city of Fort Lauderdale, where the sun-kissed climate beckons residents and visitors alike to spend time outdoors, investing in a well-crafted wooden deck can transform your property into a haven of relaxation and entertainment.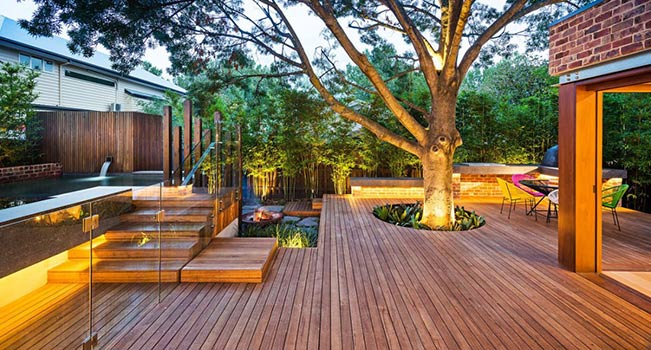 The Allure of Wooden Decks
Wooden decks have a timeless appeal that complements various architectural styles, from modern to traditional. Their warm and inviting nature draws people in, providing an extension of indoor living to the outdoors. Imagine basking in the Florida sun on a comfortable lounge chair, hosting a lively barbecue with friends, or simply sipping your morning coffee while enjoying the serene views from your elevated wooden deck.
Expertise Matters: Choosing the Right Deck Builder
To bring your wooden deck dreams to life, partnering with a reputable deck builder is essential. Fort Lauderdale boasts a plethora of experienced deck contractors who specialize in crafting wooden decks that stand the test of time. These professionals not only possess the technical know-how to construct sturdy and durable decks but also the creative vision to tailor the design to your unique preferences.
Tailored Elegance: Customizing Your Wooden Deck
One of the most exciting aspects of opting for a wooden deck is the ability to customize it to suit your lifestyle and property layout. Whether you envision a sprawling multi-level deck, a cozy corner for relaxation, or a space that seamlessly integrates a hot tub or outdoor kitchen, your chosen deck builder can bring your ideas to fruition.
Materials That Endure
In Fort Lauderdale's humid and coastal environment, it's crucial to choose materials that can withstand the elements. Teak, cedar, and redwood are popular choices for wooden decks due to their natural resistance to decay and insect damage. Additionally, advanced treatment methods and finishes can further enhance the durability of the wood, ensuring your deck remains beautiful and structurally sound for years to come.
Value Beyond Measure
Investing in a wooden deck isn't just about creating a stunning outdoor space—it's an investment in your property's value and your overall quality of life. Potential buyers often view decks as valuable extensions of the home, adding both aesthetic appeal and functional living space. Furthermore, the joy of having a well-designed deck for relaxation, socializing, and enjoying the outdoors is immeasurable.
Conclusion
In Fort Lauderdale, where the outdoors beckon year-round, a wooden deck can truly redefine how you experience your property. From its aesthetic charm to its functional versatility, a well-crafted deck opens the door to endless opportunities for relaxation, entertainment, and making lasting memories. With the expertise of Fort Lauderdale's skilled deck builders, your dream of having a captivating wooden deck can become a reality, enriching both your living space and your connection to the great outdoors.